OUR STORY
Susana & Daughters is a small, sustainable family business based in the beautiful South Downs, where founder Susana Perez makes her natural, wholesome kefir on the Cowdray Estate.
Here's how Susana & Daughters first started:
'A career as a financial analyst with a multinational corporation led me from my native Barcelona to Holland then London before settling in Chichester with my English husband, Ed. Some years later I was ready for change; change that would give me a better work/life balance and the opportunity to create something for and with my two young daughters.
It was on pilgrimage, along the famous Camino de Santiago, that the seed of change was planted. Inspiration came from thoughts about my own childhood, growing up on a healthy Mediterranean diet and competing regularly as a black belt in Judo. A grandmother from the club had introduced my family to home-made kefir, believing it helpful for fitness, strength and general wellbeing. (My Dad has taken it ever since). And there it was! The idea to start a small-batch kefir business took root – a business that would reflect my ethical values so that I would be proud to put my name on the bottle.
Complete transparency, that was the goal. My kefir had to be made with milk from a single, free-range herd and sustainably produced, by hand. It would be delivered in glass bottles to farm shops and health stores that shared my beliefs. And most importantly, it had to pass the critical family taste test!
After plenty of trial runs, my family was still surprisingly enthusiastic when I hit upon the batch my daughters were very happy to drink. The secret? Not too fizzy, not too sour, not too thick, but bursting with goodness and just the right amount of creaminess. My recipe was ready!
The rest is not history – it is the future. The future for me, my daughters and anyone who tastes our kefir. We hope you enjoy it as much as we do.'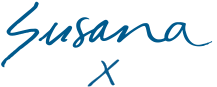 CONTACT